About Judo
Judo is the world's most popular martial art for athletes with visual impairments. It is based on the same skills, movements, tactics and respect as the sighted version of the sport, and athletes truly rely on their senses and instincts to overcome their opponent.
Competitors are split into weight categories – six for women and seven for men – at world and regional Championships, Grand Prix and the Paralympic Games. Women's categories begin at up to 48kg and go to over 70kg whilst the men compete from up to 60kg all the way to over 100kg.
Men's, women's and team events are contested at all IBSA Judo competitions, whilst only individual medals are on offer at the Paralympics.
Judoka are additionally placed into one of three sight classifications – B1, B2 and B3 – and compete against each other. B1 fighters have the most severe impairments. However after the Tokyo 2020 Paralympic Games in 2021, athletes will compete in two classes – one for those who are blind and another for those who are partially sighted.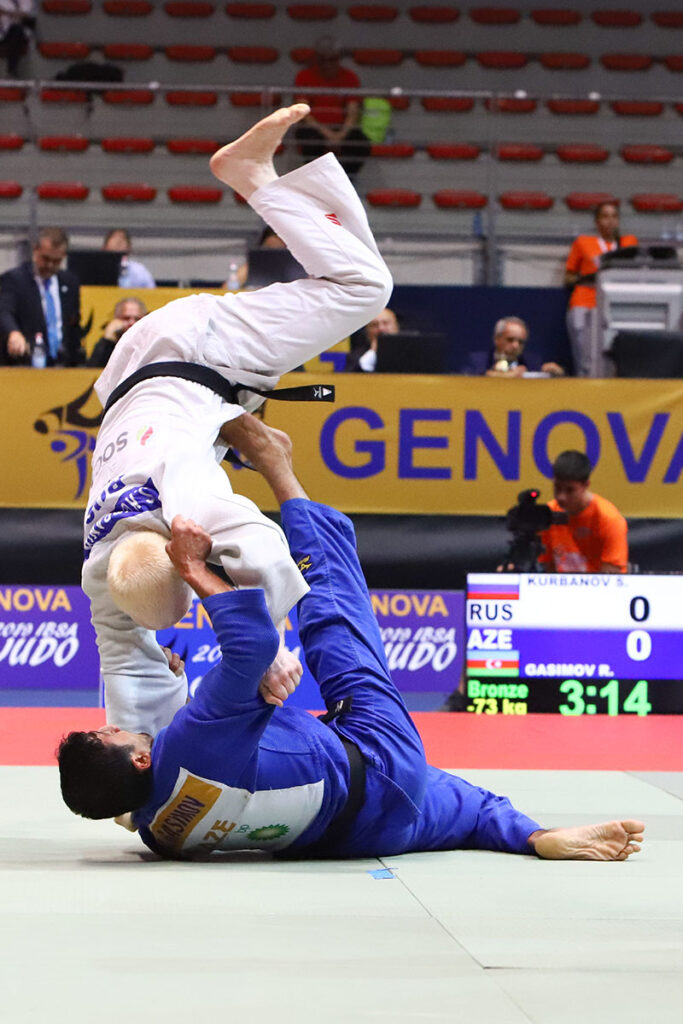 Adaptations
The main modification to sighted judo is the way in which judoka start, or re-start, a match. They must begin with a grip on their opponents judogi.
Judoka may also choose whether or not they are guided onto the mat by the referee before a fight.
In addition, B1 athletes have a red circle sewn onto their sleeve so that the referee knows they are blind. When blind athletes leave the mat by accident, they may need help to move back towards the centre. No penalties are given to blind judoka for leaving unless the move is intentional. When competitors approach the edge, the referee calls 'Jogai' from the middle of the mat to let them hear where they should be.
Coaches may also give advice to their athletes during a match, such as how much time is remaining.